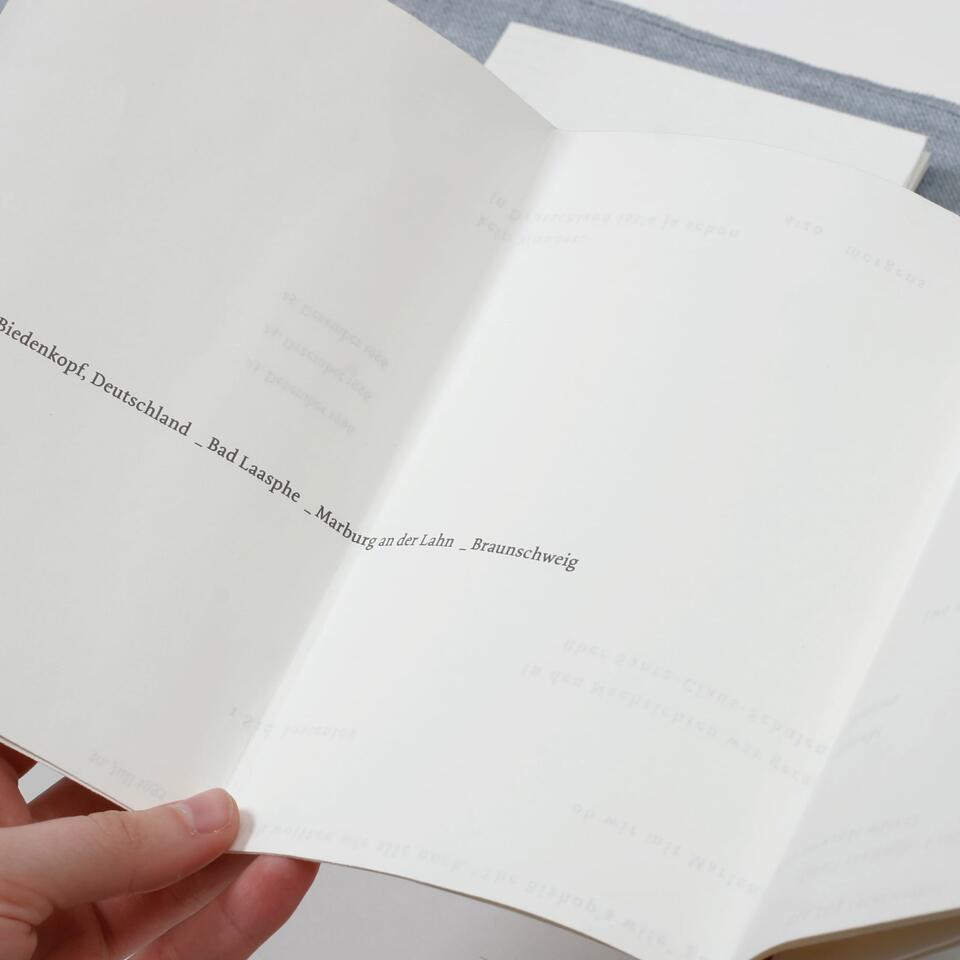 Intermediate diploma project in communication design at Braunschweig University of Art, supervised by Prof. Ulrike Stoltz and Prof. Klaus Paul, 2005/2006.
Publication and Exhibition
This work was featured in Ulrike Stoltz' publication "Kreuz & Quer / Hin & Her" on zapping or non-linear reading in books as part of the chapter Topography/Cartography, titled as Memory.1 I'm delighted to see 7 Mary Street in such good company as the diploma projects "Bild und Wirklichkeit" by Vera Grönegress and "Topoi" by André Baumunk.
1 Ulrike Stoltz: Kreuz & Quer / Hin & Her. Zappen bzw. nicht-lineares Lesen im Buch. Ein Kaleidoskop, Offenbach am Main und Braunschweig 2011, p. 224–228
The four maps of 7 Mary Street – as well as Memorabilia – could be seen as part of the exhibition "Jedes Buch ein neuer Anfang. Eine Anthologie aus 25 Jahren Unterricht in Typografie und Buchgestaltung.", an anthology spanning 25 years of teaching typography and book design curated by Ulrike Stoltz at the Klingspor Museum Offenbach am Main, March 2 to April 30, 2016.
Tasks

project management
analysis
concept
typography
typesetting
prototyping

Languages

German, English

Typeface

"Dolly" by Akiem Helmling, Bas Jacobs and Sami Kortemäki (Underware)

Paper

Munken Pure

Wrap

Linen with Embroidery

Printing

screen printing, digital printing (Braunschweig University of Art)

Edition

4 Copies

Project Timeframe